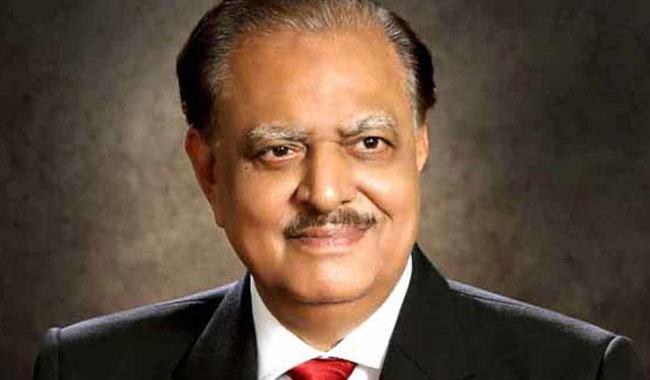 KARACHI: Primary executive of Pakistan Mamnoon Hussain on Weekend said, "Terrorists cannot quit Pakistan's growth as Pakistanis through their oneness will aluminum foil every fringe movement against the improvement of their nation." He said this during the first-ever convocation of the Sindh Madressatul Islam School (SMIU).
The Primary executive said, "We know the terrorists well. They will be followed until their hideouts while their customers will also be taken to rights. Bloodshed of simple lifestyles will be avenged. The function ongoing in different areas will proceed until the reduction of terrorists. The world should prevent those who are propagating adverse considering."
The Primary executive said that callous terrorists in the latest occurrences had murdered a multitude of healthy men, females, and kids. "We guarantee the surviving beneficiaries of sufferers of the Sehwan Sharif occurrence, which took place two days back, and also of the first occurrences in Lahore, Peshawar, Balochistan and Mohmand Organization, that they are not alone as the whole nation similarly stocks their sadness. We are wishing for left spirits and for beginning restoration of the harmed individuals."
In his conversation, he also condoled with the family of an individual TV information channel's younger specialist Taimoor Khan who had lately been murdered in the town.
He said that the whole Pakistani nation realized well the causes and techniques being put into play in the history of contemporary trend of terrorism in the nation. He said there was undoubtedly that the opponent had first tried to develop variations among people to wait the process of success and growth and growth of the nation and that of the adjacent area. After unable to do so, the opponent turned to choosing terrorism. "But we want to explain that Pakistani nation through its oneness would also aluminum foil this fringe movement like the first unsuccessful effort."
President of Pakistan Mamnoon Hussain, who was the key visitor at the first-ever convocation of the Sindh Madressatul Islam School (SMIU), also expected that the finishing learners would provide the nation with great passion and dedication in their realistic lifestyles.
The SMIU Convocation took place at the PAF Art gallery, in which 116 learners were conferred levels in various professions. Primary executive Mamnoon Hussain, Sindh Governor Zubair Ahmed and SMIU's Vice Chancellor Dr Muhammad Ali Shaikh allocated seven silver and six silver awards among learners.
In his conversation, Primary executive Mamnoon Hussain said that an original precedent was set by planning the first-ever convocation of Muhammad Ali Jinnah's alma mater. He described that it was a question of pleasure for him that Sindh Madressatul Islam School was ongoing to move ahead efficiently. "And I wish it will be more designed in the foreseeable upcoming."